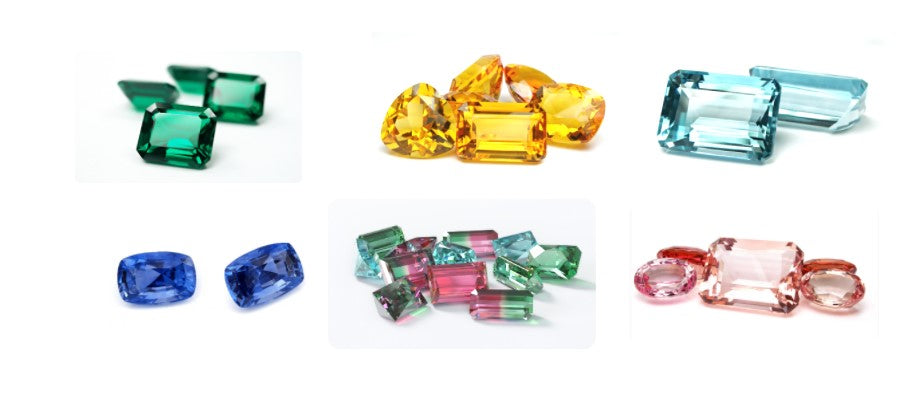 Over the years, we have mastered the art of sourcing out quality and rare gemstones, making fresh cuts, and delivering excellent service.
Perfect Shine Global was established July 22, 2009, by Mr. Pawan, a former field worker whose passion and interest drove him to create the company.
He found it intriguing that gemstones carry certain vibrations and channel good energy that can change the mental and physical outlook of the wearer.
Driven by compassion, he got the motivation to start a company that caters to the need of people looking for healing and metaphysical properties of the gems.
Today, Perfect Shine Global has a proven record of over 12 years of a consistent supply of sustainably sourced, professionally sorted, and graded gemstones.
Why US?
Our Grading System
Perfect Shine Gems deals in 100% Natural, Untreated & Best Quality Gem stones.

Each gemstone is graded very carefully on the Quality parameters, so that our customer gets the best value for money.

We are committed to safeguard the interest of all our customers and provide only Certified Natural Gemstones at best price with full product information.
Custom Sourcing
We have an assortment of rare to rarest of gemstones like - Burmese Ruby, Columbian & Zambian Emeralds, Kashmir & Ceylon Sapphires, Australian Opal, South Sea & Basra Pearls and more.

All Gemstones are certified by reputed Gem Testing Laboratory. So, with each Gemstone, you receive a Laboratory Report for the Authenticity of the Gemstone you buy.
Sustainable Mining
Our gem experts connected to the best mines in Myanmar, Thailand, Sri Lanka, Africa, Brazil, India.

We are devoted to providing gemstones collected in the most possible ethical and sustainable ways.

Working with locally managed mining operations to ensure that environmental impact is easily contained and managed.

Participate in restorative environmental practices like land remediation, reclamation, or rehabilitation
Cutting and Polishing
Good cutting can enhance the color and thus raise the price. Therefore, we have our own cutting factories in 3 different places, Sri Lanka, India, and Thailand.

All factories have well-experienced and skillful craftsmen and gem-cutters who bring out the best in every piece they cut.

We provide calibrated sizes as well as free sizes depending upon the requirement of the customer.

Gems are cut in different shapes and sizes. We also specialize in fancy cuttings and really small sizes cutting which are generally used in making watches as well.